Cards Sale
We are having a cards sale: Packets of 10 mixed cards.
Choose from:
All Purpose
Creation
Feel Good
Flowers
Birds
Hope Card
A new HOPE card design for 2021 is available. These are HOPE designs that we have done as a response to the current COVID-19 situation. Let's encourage one another to have hope during this difficult time.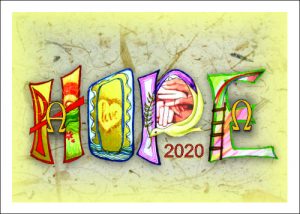 And we have two designs for Hope 2021.
Cards Categories
Sacraments
Themes