The Farm
---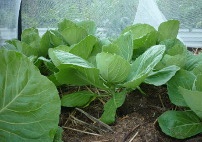 March 5, 2016
Every Moment And Every Event
Every moment and every event of our life on earth plants something in our soul. For just as the wind carries thousands of winged seeds, so each moment brings with it the germs of spiritual vitality that come to ...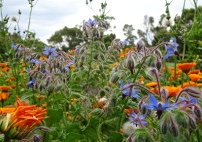 November 28, 2015
Your Deeds O Lord Have Made Me Glad
This week I bring to you a treat. Yuijn has been happy snapping in the Vegie Patch and so I bring to you some of her photos.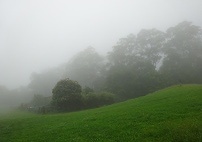 November 28, 2015
Though I Walk In The Midst Of Affliction
Over the past month Jamberoo Mountain has been in the clouds. We had rain and mist nearly every day, with the occasional patch of sunshine. I have to tell you I just love these weather conditions!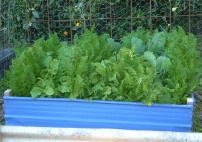 October 24, 2015
Your Glory Lights Creation
'In spite of sin Your Glory lights creation, Your ancient and unchanging truth remains.' This is a quote from the Saturday morning Lauds hymn...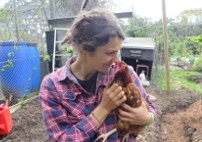 October 10, 2015
In The Presence of The Angels
In the liturgy it has been the time for celebrating the angels – Michael, Gabriel, Raphael and our own guardian angels. From time to time people and creatures come into our lives and...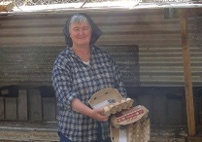 September 26, 2015
You Breathe On Us
From time to time we have a visitor to the Abbey Farm garden and often I am asked about how self sufficient the garden is. I guess the bottom line is that the garden falls short of this in a big way.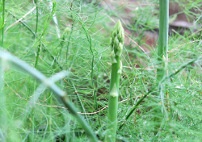 September 5, 2015
Faith Of A Mustard Seed
'If I had the faith of a mustard seed.' This is a paraphrase from the gospel that most of us know well. This week I find myself...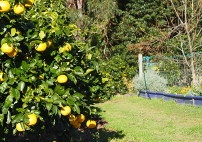 August 15, 2015
Without It We Cannot Survive
"All nature is at the disposal of humankind. We are to work with it. Without it we cannot survive." - St Hildegard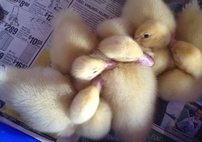 June 27, 2015
"Now I am revealing new things to you."
Winter has come on time this year with temperatures here on Jamberoo Mountain below 10 degrees throughout the night.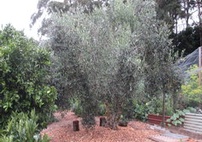 June 15, 2015
No one grows by someone else forcing them to grow…
I planted this olive tree in 2000 when I started to transform my bit of paddock into a beautiful, organic garden. Sometimes I feel as if it watches over all the growing. It reminds me to wait patiently and that all things take time to grow.