Reflections from some of the nuns
---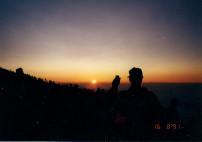 December 1, 2019
Let Us Climb The Mountain Of The Lord
Isaiah and the psalmist speak today of the spiritual journey as an ascent up the Lord's mountain. Advent calls us to step away from the busyness of our world, to repattern the way we think about our lives in order to attain new heights in our walk with the Lord.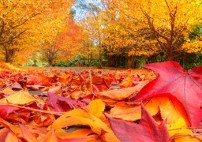 August 30, 2015
It's Autumn
It's autumn again. I felt that "new breeze" a little while ago and knew autumn wasn't far away. I look outside the window today, as I write this, and see the tall maple tree beginning to change colour.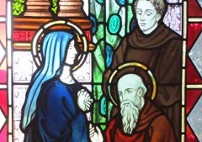 September 1, 2015
Familiar Things
We celebrate the feasts of various Benedictine Saints throughout the year and they are always a source of great joy to me. I even like choir practice when we prepare for the liturgy of these great days!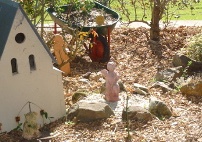 September 5, 2015
The Cell Garden
We all have what is called a "cell". The word comes from the Latin "caelum" meaning "heaven". From this derivation also comes the word "celestial", which in English seems to refer to...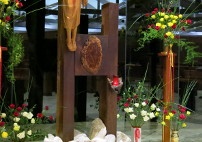 September 5, 2015
The Tabernacle
I recently read an instance from the life of Carlo Carretto. He was a member of the beautiful community of the "Little Brothers and Sisters of Jesus". They were founded...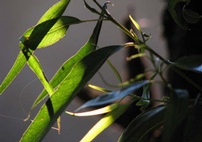 September 1, 2015
Lights in the Trees
I was sitting in our Church - it was morning and the sun was rising - the seasonal winds upon us. The sunlight was sparkling in the trees and the light was literally dancing in front of me as the winds threw the light from one leaf to another.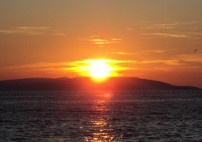 September 4, 2015
God Is Love
"God is Love" St. John tells us and we have many variations on what that might look like and mean. For some it appears as rain watering our lives. For others it conjures up the images of a ...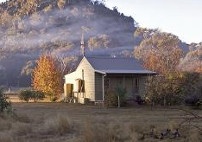 September 5, 2015
The Farm House
One of the things I really like to do, (and rarely ever do) is to amble along a back road in the country somewhere. Perhaps it is part of my own genetic makeup and a throw back to my droving forebears!
December 11, 2015
Blessed are the pure of heart
Listen to Sr Hilda giving a reflection just before exposition of the blessed sacrament in ACYF (Australian Catholic Youth Festival) evening plenary on 4 Dec.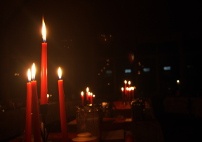 December 25, 2015
It's Christmas
What are you doing this Christmas? Have you visited Jesus and given Him a birthday present?