The Benedictine Nuns of Jamberoo
are now offering online retreats.
If you are unable to join in for these retreats on the start date, you can register on a later date. These dates are the dates when the material is made available. You can do the retreat at your own pace. It doesn't have to be completed within the specified dates.
Pensioners register at half price. Please email us to register. We will send you a specific link for half price. If you are experiencing financial difficulties and wanting to register, please contact us at onlineretreat@jamberooabbey.org.au.
Upcoming Retreat
---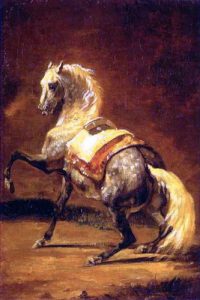 Retreat starts on 6 March 2022. There will be 5 conferences, one for each week during lent. Although we will publish the content during Lent, you can do this retreat at other times and at your own pace. We invite you to take as much time as you need to reflect and pray with the material.
---
Other Retreats
Meet Me In The Middle:
The Little Girl Hope

This retreat is based on Charles Peguy's Little Girl Hope from the book: "The Portal of the Mystery of Hope."

Desert Wisdom for Daily Living

Explore and pray within the perennial wisdom tradition, through the lens of the wisdom teachings of Jesus and the wisdom he embodied, the teachings of the desert mothers and father and other early and late wisdom teachers.

Remembering Holy Saturday

Explore the mystery of Holy Saturday. What it means to live in "in-between" times, liminal times. Give ourselves to the transformative work of the tomb and the possibilities of new life born out of a dying.

Into A Strange Land

In this 5 weeks retreat we will be walking the arduous and sometimes lonely journey from unforgiveness to forgiveness: the journey that has the possibility of leading to joy and peace of soul that remains elusive, until we are able to let go and forgive.

Hospitality: A Versatile Charism

Welcome in this new year exploring, deepening and praying with the Benedictine charism of hospitality

Leading Strings of Love

Register for this retreat if you would like to know more about living the Benedictine Promises in the world today. These will be your leading strings of love during the retreat.