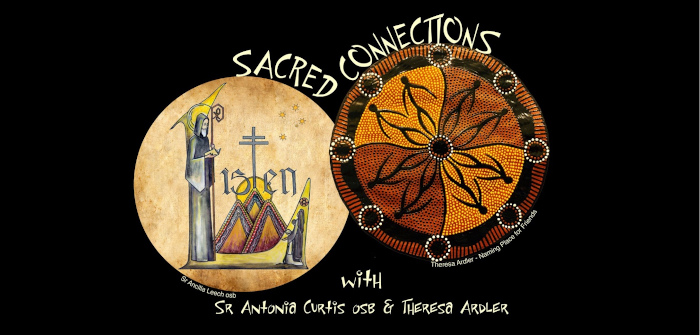 In this retreat we will be pondering the values of Silence & Listening, Reverence and Community, all of which are integral to both Aboriginal Spirituality and the Rule of St Benedict. These two spiritualities embody an extremely ancient wisdom, Aboriginal spirituality developing over thousands and thousands of years and the Benedictine tradition from the 5th century and the earlier traditions of the desert mothers and fathers.
Theresa Ardler and Sr Antonia osb will be your guide in this retreat.
RETREAT PROGRAM FEE: AU$300
Those experiencing financial difficulties, please contact us.
For more information click on the following: