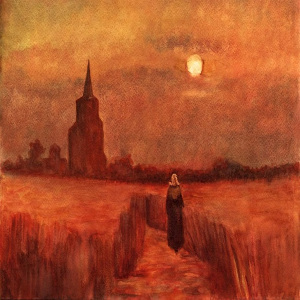 This retreat is based on Charles Peguy's Little Girl Hope
from the book: "The Portal of the Mystery of Hope."
Hope is both a virtue and a mystery. It is desirable yet elusive.
Many dismiss it, misunderstand it, shrug it off and turn their backs on it,
extolling faith and charity instead.
Whilst faith and charity are absolutely critical in these times of uncertainty and fear in society,
there is now a need for hope as never before since World War II.
Sr Antonia osb will be your guide in this retreat.
RETREAT PROGRAM FEE: AU$250
Those experiencing financial difficulties, please contact us.

For more information click on the following:
Online retreat – Meet Me in the Middle: The Little Girl Hope
This retreat is inspired by and based on:
Charles Peguy's: "The Portal of the Mystery of Hope". First Published in 1911. William B. Birdmans Publishing Company, Grand Rapids Michigan 1996. Used with permission.
Kierkegaard's reflection: "Anxiety and Despair" – "Provocations" Plough Publishing House 2002. Used with permission. https://www.plough.com/en/topics/faith/discipleship/provocations
Abbot Primate Gregory Polan OSB: "The Biblical Meaning of Hope" – American Benedictine Review March 2020. Used with permission.