God Is Love
September 4, 2015 | Reflections from some of the nuns
Words from The Heart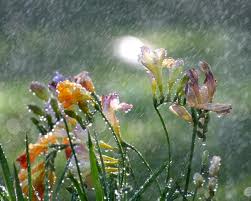 "God is Love" St. John tells us and we have many variations on what that might look like and mean. For some it appears as rain watering our lives. For others it conjures up the images of a benevolent lily white cloud dispensing kindness, protection, compassion, forgiveness, fidelity, care etc. etc., on the thirsty ground of our needy and waiting hearts. And as concepts these are very accurate. Our God in His great love does indeed dispense all these (more freely than we can grasp) and in the middle of our travail and trouble, we come to know the truth that God is most certainly Love.
The words also convey the idea of a warm loving God who is the best of fathers, friends, brothers and companions, a God before whom we have no fear, no concern about non acceptance, just the opposite, a "God of Total Embrace". Certainly the Scriptures bear this out.
It can also be a concretely felt truth, when we look about us and see the immense good that is done by others as they alleviate the anguish of those who for one reason or another suffer in any shape or form. God becomes "Love made visible". It is a springboard of encouragement and a recipe against despair to continually bear in mind and heart, that no matter what state the world is in, "God is love" and therefore "all things will be well" to quote that Benedictine English mystic Blessed Julian of Norwich.
Yet I believe the whole understanding of St. John's words is wider still, because love is wider still.
Love can be a solitary…… and God is love
Love is a movement of the heart in the direction of the other…… and God is love
Love continues to love when all reason says we must stop…… and God is love
Love is questioning at ones very core…… and God is love
Love can lay waste the heart…… and God is love
Love can take you to the promised land…… and God is love
Love can temporarily leave one lost and afraid…… and God is love
Love can be crucifixion…… and God is love
Love brings one home to oneself…… and God is love.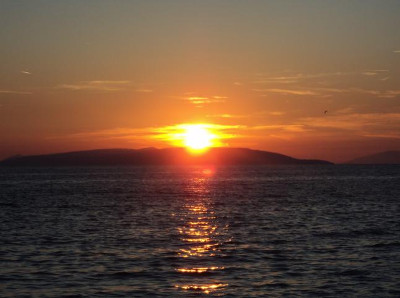 If you run through your own past and present experience of love and add the refrain like a litany, you will begin to truly see what it means for God to be called "Love". He isn't a "sugar daddy" who will turn up with the answers and smooth away the wrinkles, He is the real thing. He is the One who allows that which happens for, to, and with us, and then concretely lives with us through the depths of all that is asked of us. In all our faltering attempts to Love, God is not only there, God is in fact all we are attempting to do and be. We need never fear or give up, no matter how soul searching and pain-filled our life of love appears. When we continue to love, as does God, all will indeed be well. Best of all we will come to know the God who is Love, as He lives out who He is, in the humanity of your life and mine.
Sr Hilda Scott osb