Reflections from Sr Antonia
---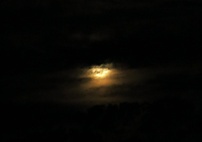 May 28, 2016
Absurdity
Utter stillness marked the hour. I sat watching, waiting and praying, totally at peace.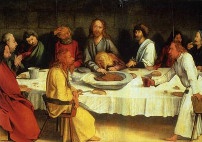 March 26, 2016
Tears
I have listened to the Gospel on a Palm Sunday all my life, and did so of course on this most recent Palm Sunday. To be quite truthful I was spellbound! My eyes actually filled with tears at one point...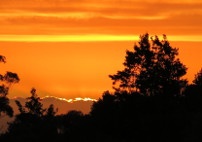 March 5, 2016
Quiet Vulnerability
I think the moment of our awareness of vulnerability, be it or own or someone else's, is initially a quiet moment. It is similar to the moment before dawn, that moment when everything in all of nature is perfectly still, waiting... quietly waiting.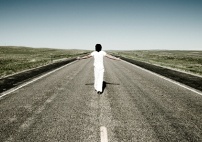 February 6, 2016
Provocations
Kierkegaard, in later adulthood, set out to be deliberately provocative. He was remarkably successful! Reflecting on this as I gazed out my cell window, my attention was caught by two wild ducks...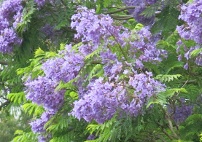 December 19, 2015
Seeing
Living in the canyon for two years whilst helping at our foundation of Our Lady of the Desert, New Mexico, USA, brought home to me just how upsidedown things can be "down under".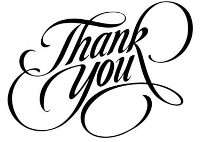 November 28, 2015
An Encounter
She seemed to appear from nowhere as she gently touched my arm to gain my attention. Startled, I turned and found myself looking into a face etched with a great depth of pain and suffering.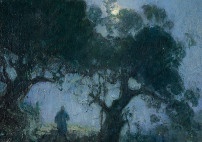 November 7, 2015
Going Home
The excitement would reach fever pitch once we had changed trains at the junction and boarded the little mail train for the last leg of our journey home. Yes, we were going home!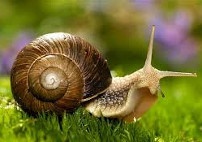 October 24, 2015
A Snail's Pace
I picked him from the leaves of my gardenia bush and relocated him to the end of the lawn, confident that that was that. It wasn't!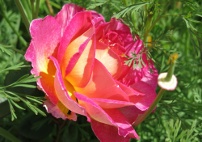 October 10, 2015
Only A Rose
It looked so fragile and vulnerable, thrusting itself up triumphantly amidst the assorted grasses and weeds. I stood in awe of it, marvelling at its existence.
September 26, 2015
Estrangement
Realizing I had left my Grail translation of the psalter elsewhere, I experienced a momentary frustration. It was early morning as I sat down to pray, watching the darkened sky begin to radiate light, a brilliant blood red.