Absurdity
May 28, 2016 | Reflections from Sr Antonia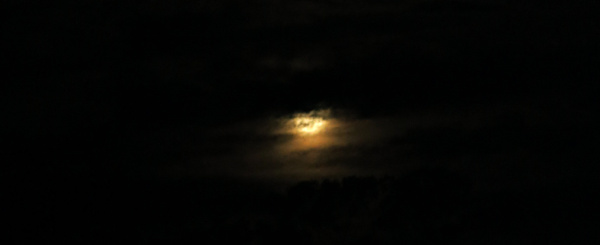 Utter stillness marked the hour. I sat watching, waiting and praying, totally at peace.
Watching and waiting for the dawn is always a profoundly moving experience, sometimes painful, sometimes joyful and peaceful, sometimes anxiety ridden. And sometimes perhaps, filled with dread.
Sitting beside the hospital bed of my 42 year old sister looking out the window to the darkened car park all those years ago was painful in the extreme. The dawn would herald her death. At that early hour only the fog was visible swirling around outside, lit up by the lights in the parking lot below.
Today it was a joyful anticipatory kind of watching, filled with eagerness to behold the beauty that I was sure would shortly unfold. I was simply watching for the sun to rise, content and at peace.
Darkness enveloped the paddock outside my cell, dense and intense, so dense that I suddenly felt an inexplicable chill of fear, irrational and immediate. "What if the sun doesn't rise"?
"What if the sun doesn't rise? "
………………………….
A different kind of dawning rose up out of the silence that followed, as I waited for my thoughts to unfold. How utterly dependent, powerless and helpless is humankind. How absurd our strutting around, seemingly in control, having it all together. I imagined a world plunged into a pre-dawn darkness where the sun did not rise, with the human race in utter panic as it realized this, powerless and incapable of "fixing it".
And I saw further how absurd it is, or so it seems to me, that there are those of us who are not able to believe in God… apart from the god that is money, power and fame.
"There is no God above us is the fond thought of reckless hearts."
Psalm: 13 Knox Trans.
More pertinent still, are there times when I am so oblivious myself, so caught up in the business of every day that I act as if this were so?
Musing on this I remembered that Br David Steindle-Rast OSB in his book "The Music of Silence" says that the root meaning of the word 'absurd' is deaf, deaf to the voice of God, unable to hear God's word, blind to his powerful manifestations in creation.
Can any one of us make the sun rise or "fix it" if it doesn't happen? We all too easily copy mother nature, but we are we ever really able to control her?
The sun will rise tomorrow. But how many of us will be able to recognise that this is God's creative work and not our own?? … that human beings are not gods.
"Breathe your life upon us watching for the dawn;
we await our healing in the rising sun."
Hymn for today's feast of Our Lady Help of Christians
Music and Words: Sr. Hildegard Ryan OSB
Photos: Jamberoo Abbey Scenery by Sr. Mary Bernadette