Please note that due to COVID-19, there may be delays to the delivery. Interstate deliveries may take up to 4-6 weeks.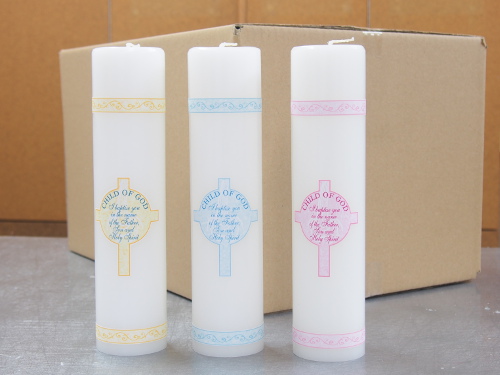 Baptism Box of 24 – Top & Bottom Bands
This is a box of 24 baptism candle with top and bottom bands design. The box can consist of designs of all the same colour or a mix. The available colours are Blue, Pink and Yellow.
In stock