A Word From the Desert
---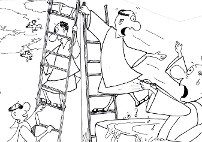 April 9, 2016
Charity And Slander
A brother asked an old man, 'How is it that in these days some afflict themselves in their manner of life and do not receive grace as the ancients did?'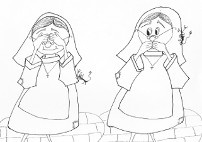 March 19, 2016
Hear No Evil, See No Evil and Speak No Evil
An old man said, 'The life of the monk is obedience, meditation, not judging, not slandering, not complaining.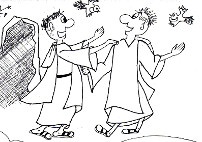 March 5, 2016
The Aim Of A Monk's Life
The aim of the monk's life was not asceticism, but God, and the way to God was charity.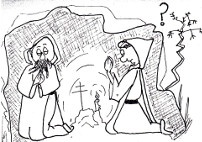 February 22, 2016
Let Us Dwell Together
There were two brothers at the Cells. The elder said to the younger, 'Brother, let us dwell together.' He said to him, 'I am a sinner. I cannot live with you Abba'. But the other insisted on it, saying, 'Yes, we can do it'.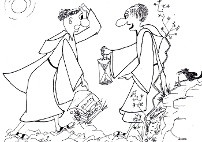 December 5, 2015
Vigilance
An old man said, 'He who loses gold or silver can find more to replace it, but he who loses time...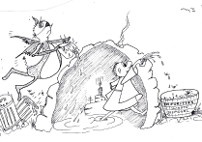 November 28, 2015
Impurities
An old man said to a brother, 'The devil is the enemy and you yourself are the house. The enemy never stops throwing all that he finds into your house, ...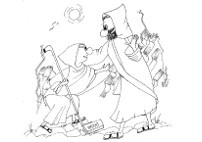 November 21, 2015
Example Of A Brick
Two old men had lived together for many years and had never fought with one another. The first said to the other, 'Let us also have a fight like other men do.' The other replied, 'I do not know how to fight.'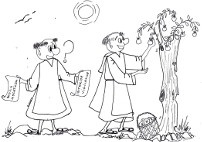 November 14, 2015
Asceticism and Vigilance
You must not say in your heart against your brother that you are more vigilant or more ascetic than he is, but by the grace of Christ . . .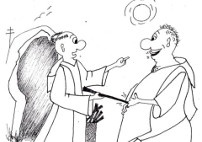 November 7, 2015
Humility
Pray God to give you compunction of heart and humility. Pay continual attention to your sins, and do not judge others, ...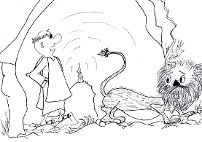 October 31, 2015
Annoyance
There was an old man on the banks of the Jordan who went into a cave during the hot weather. Inside he found a lion who began to bare his teeth and roar.