Current News
---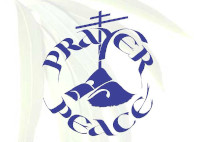 December 22, 2020
2020 Newsletter – Prayer & Peace
We are especially pleased to be able to communicate with you in this way and pray the richest of blessings upon you, your families, communities and all who are dear to you. Our newsletter this year is taking a different form.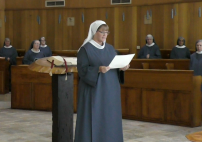 September 26, 2020
Sr Julian's Temporary Profession
It was a great joy for us when Sr Julian (Tasha Grigor) made her temporary profession as a member of our community on Tuesday 15 September, the feast of Our Lady of Sorrows.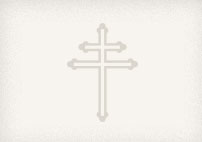 September 30, 2019
Change of Mass Time from 5 Oct – 22 Dec 2019
Weekend of 5 & 6 October: Mass will be on Saturday evening, 5 pm. Vespers will be at 4 pm. Sundays from 13 October to 22 December: Mass will be on Sunday morning, 8 am. Lauds will be at 7.15 am.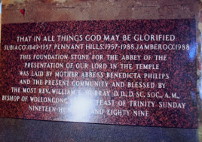 June 16, 2019
30th Anniversary of Opening & Blessing of The Abbey
Thirty years ago our abbey was blessed and opened.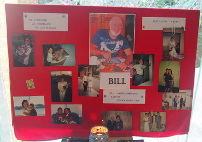 June 10, 2019
Requiem Mass for Bill Manly
Today celebrated a special Requiem Mass with our Sister Agnes. Her brother Bill (William John Manly) passed away 30th May this year after battling cancer for four years ...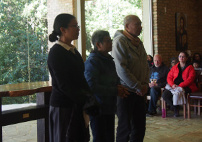 May 31, 2019
New Life at The Abbey
On Friday 31st May we were blessed in the entrance of Celine Loh into our community.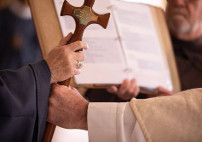 March 25, 2019
Abbatial Blessing of Mother Hilda
On Monday morning, during our Eucharistic celebration, for the feast of the Annunciation, we gathered as a community to witness the blessing of our new Abbess, Hilda Scott. ...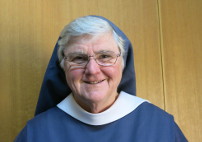 February 17, 2019
A Message from Mother Hilda
Thank you for the many expressions of support, prayer and love sent to us over this recent week of...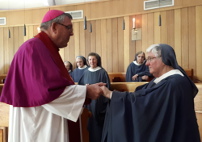 February 11, 2019
Congratulations Sr Hilda
Sr Hilda Scott has been elected abbess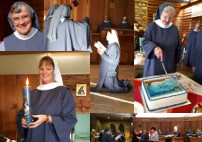 June 10, 2018
The Mighty God has Done Great Things for Us and Holy is His Name!
On the feast of the Visitation, during our Eucharistic celebration, our chaplain, Fr Paul Gurr, spoke beautifully about the qualities of the old and the young.