Voice from the Abbey (Part 3)
September 8, 2023 | Reflections from Sr Antonia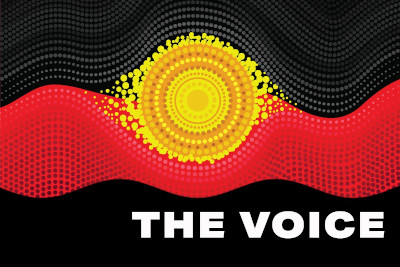 "Be quiet and come out of him!"
Luke 4:35
The voices haranguing us from every side, calling out: Vote yes! Vote no! confuse us. But it is worse than that. They can also plant fear in our hearts and, as someone once remarked, fear when it prevents us from acting justly is a scourge, or perhaps even a deadly sin. Fear, as such is not necessarily sin and is even necessary in certain situations, but the fear that prevents us from acting in love can be.
It was Pope St Gregory the Great who first introduced the theology of the seven deadly sins in the sixth century. He had taken the idea from St. John Cassian's notion of the eight human "passions" and converted their number to seven, referring to them as the seven deadly sins. Many of us would have learnt to recite them from our Green Catechism: Pride, covetousness, lust, anger gluttony, envy and sloth.
St. John Cassian, who was born in 360 AD, was a Christian monk and theologian, celebrated in both the Western and Eastern churches for his mystical writings. He is probably most famous for his identification of the eight human passions that we are all capable of falling prey to. He named them as: gluttony, lust, avarice, anger, sloth, sadness (acedia), vainglory and pride.
I have often wondered whether the "demons" of Jesus day were actually the "passions" we fall prey to today. At the beginning of this talk I use a quote from St. Luke's gospel, the story of Jesus going to the Synagogue in Capernaum where he encountered a man with an unclean spirit in him. (a demon). Demons were identified in many of the people who came to Jesus needing to be healed: and in Luke's account of what happened we hear the following:
The demon started calling out to Jesus: 'What do you want with us Jesus of Nazareth? Have you come to destroy us?' Jesus answered: 'Be quiet and come out of him', and the demon left him at once.

Luke 4: 34-35
Jesus also healed Mary Magdalen of seven demons. (Luke 8:2.)
Were these demons what we would now see as the "passions", the seven deadly sins? It's possible.
The question though is what does all of this have to do with the referendum on an Aboriginal and Torres Strait Islander Voice to Parliament? From my point of view quite a lot. We ourselves can easily allow the passions, or vices to overwhelm us; to take hold of us; and to possess us. For example, we could pride ourselves on our political correctness or our moral self-righteousness. We could become resentful, or be lusting after power. We could become greedy and want to hang onto what is ours (our land?) Or perhaps it all gets too much for us and we give up (acedia), or we are too lazy to read the literature in order to become informed (sloth). Jesus wants to banish these demons from our hearts. Be quiet come out of him/her.
So if we purport to be Catholic we need to be very clear about our motives and alert to our feelings in deciding on how to vote in the referendum. Catholic Social teaching is very clear and in our decision making it is that, as well as the Word of God in scripture, to which we need to refer. At the heart of Catholic Social Teaching is the notion of subsidiarity: every person has the right to a say about what affects them personally rather than the whole organization making the decision. It sounds like the Uluru Statement from the Heart doesn't it?
All people have the right to participate in decisions that affect their lives. Subsidiarity requires that decisions are made by the people closest and most affected by the issues and concerns of the community.
Caritas Australia
What will you do?