Voice from the Abbey (Part 2)
September 1, 2023 | Reflections from Sr Antonia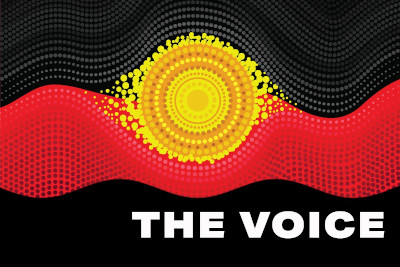 Listen
Jesus said: So in their case what was spoken by the prophet Isaiah is being fulfilled: Listen and listen, but never understand! Look and look, but never perceive! This people's heart has grown coarse, their ears dulled, they have shut their eyes tight to avoid using their eyes to see, their ears to hear, their heart to understand, changing their ways and being healed by me. 'But blessed are your eyes because they see, your ears because they hear!

Matthew 13:14
One of the key values in St. Benedict's rule is that of listening. He asks us to listen particularly to the Word of God in scripture but also in all the events of our daily life, and beyond that to what is happening in our world.  It's not an easy skill to acquire but an absolutely essential one to living a discerning life, a life focussed on hearing God's word for ourselves, for our city, our country and the for world. Listening is a grave responsibility and demands something of every single human being.
Listen with the ear of your heart exhorts St. Benedict. RB Pro.1

You who have ears to hear listen, says Jesus. Matt. 11:15
Our Aboriginal sisters and brothers are skilled listeners. We Westerners are not. We much prefer to talk, to engage with technology, to have our word heard and to want our own way. It's a sad reality of life in most western countries around the world, and Australia is no exception. So we are presented with an enormous challenge as the referendum for a Voice to Parliament approaches. Please listen to us they plead.  Please listen to what we are saying about our needs and how best to meet them.
Aboriginal and Torres Strait people are mostly not being heard. Governments don't listen because they don't have to: the structures of government are such that decisions are made without any reference to the peoples for whom a decision is made. Do our Indigenous peoples need what we give them? It seems not, given the failure of so many initiatives to solve the problems associated with alcohol, drug abuse and domestic violence, as well as abject poverty, among Aboriginal and Torres Strait peoples. They cannot be blamed for this current crisis. In all justice, and with regard to the truth, we must admit our own contribution to the situation and humbly begin to make amends. Why are we not able to listen to them and learn from them as to what it is that they need? What could it be that has many Australians so negative about giving them a voice? Fear perhaps?
The word from God in relation to fear is this: Do not be afraid. Can we really hear what God is saying here? Do not be afraid.
So do not worry, saying, 'What shall we eat?' or 'What shall we drink?' or 'What shall we wear?' For the pagans run after all these things, and your heavenly Father knows that you need them. But seek first his kingdom and his righteousness.

Matthew 6:31
Seek His Kingdom first. A strong asceticism is being asked of us by God; to put aside our own concerns and fears and hesitations if we have them, and to listen. Listen to the need of the other and listen to God. The asceticism required of us is to practice setting aside our need to hoard and to make sure we are OK; the need we have to protect ourselves. There are some who fear that our land will be taken back; that financial retribution will be required of us. That's what we are afraid of. But no says God. Seeing that we are OK is God's work. Our work?
To Act justly;
To love tenderly;
And to walk humbly with our God.
Micha: 6: 8
Do this and you shall live.
Luke 10:28