The Kingfisher
August 15, 2015 | Reflections from Sr Antonia
A reasonably large cardboard box appeared on the verandah of our craft department one day, a towel draped over the top. What was it I wondered? That night at recreation I caught snippets of a conversation from the next table, snippets such as "…it clung onto my finger with its beak…a kingfisher…the most beautiful blue". Now I really was intrigued.
Next morning I made my way to the box and gingerly lifted the towel. There indeed was the most exquisite little kingfisher, huddled in a corner of the box and looking miserable and unwell.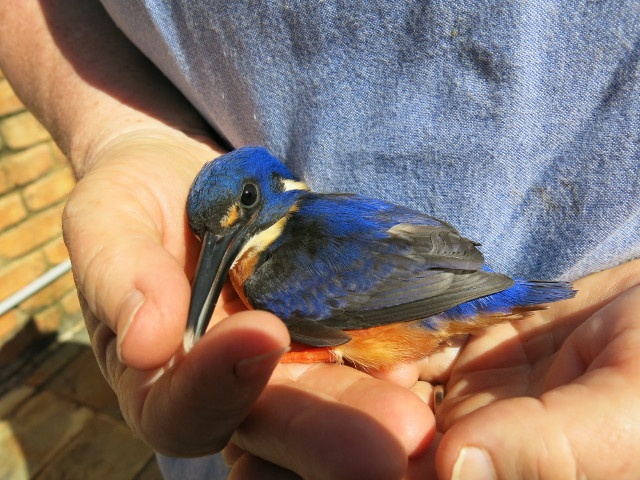 Having projected my own claustrophobic tendencies onto him, and concerned that he didn't have enough air, I was relieved after talking with the sister who was trying to save the little one. She explained that "expert" advice had been to place him in a dark enclosed space. She had provided him with water and two live worms for sustenance and we were all hoping for a miracle. Each day would see various sisters clandestinely leaving their assigned work tasks to check on our little friend and whisper words of encouragement.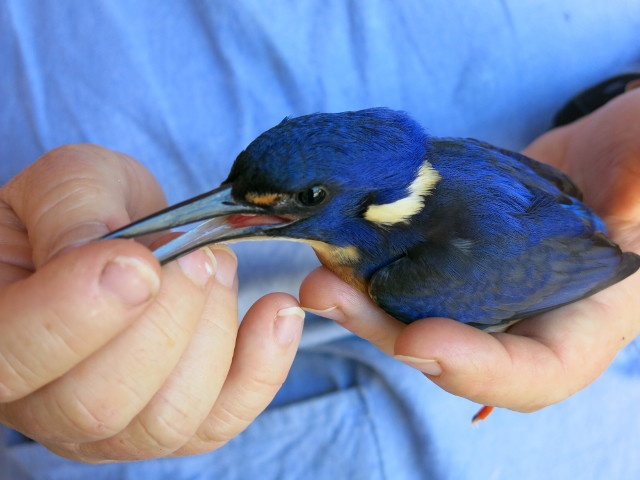 Today the box has gone, along with our little kingfisher. Sadly, he didn't make it. But what joy he brought to us during his last few days. His powerlessness, his beauty, his fragility melted our hearts and brought out all that is true and good and beautiful in human nature.
And there was something else as well that melted my heart, warming it and uplifting it in joy. It was the sheer kindness and goodness so evident in my sisters as together we tried to save this one little life. A sick little kingfisher brought us together, uniting us in our common desire for compassion and healing to win over death and suffering. Yes, the kingfisher died but something powerful was born in the process of his dying. Death does not have the last word.
Truly a melting moment.