A Severe Mercy
September 22, 2017 | Reflections from Sr Antonia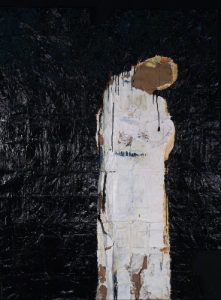 The words compelled me to take the book from the shelf in the library and at least browse through its pages. I didn't really want to. These words sounded so harsh, so cruel almost. What convinced me to look nevertheless was the name CS Lewis at the bottom of the front cover. I had mistakenly thought it was one of his and wondered how it could have passed me by all these years. The author was not C.S. Lewis however but a very dear friend of his. I decided to read it anyway. It chronicles a magnificent real life story of extraordinary love followed by heart-breaking loss.
This moment had crept upon me, as they usually do, quietly and unexpectedly. I chewed over the words in my mind. 'A Severe Mercy'. Is there such a thing? Don't these two words negate each other?
But… I think not. How often do we say, "it was a merciful release" when we hear those dread words, she/he has gone, passed away, been taken from us, died. And of course it was a mercy that the suffering had ended. We knew it; we admitted it, we even accepted it and yet it was a severe blow for us, the loss too great for words… a severe mercy.
Pondering all of this, a new awareness dawned. Jesus' death… a severe mercy? Ah yes. Severe for him, a mercy for us. God's mercy does sometimes come to us in what seems to be a severe form. God is nothing other than love and we deeply desire that love. We reach for it, seeing and feeling it reaching for us first, yearning, desiring, longing, urging us to SEVER the ties that hold us back.
I actually think that if we take away the "e" from the word 'severe' we have our answer. Yes we are urged to sever what holds us back, what ties us to the earth; we are to cut it, break it whatever it may be.
Bernard of Clairveaux remarks:
"It is not absurd for me to call the bride's (the soul's) ecstasy a death, but a death that snatches away, not life, but life's' snares so that we can say like the psalmist 'we have escaped like a bird from the snare of the fowler."
Bernard goes on to say that
"We must allow ourselves to be victims of this death that we may escape the snares of death. i.e. the surge of cupidity, the goads of impatience and anger, the anguish of worry and the miseries of care. Let me die the death of the just that no injustice (in my soul) may ensnare, no wickedness seduce. How good the deaths that does not take away life but makes it better".
– Bernard of Clairveaux "Commentary on the Song of Songs"
In other words we are to die before we die. Yes, a severe mercy was the death by which we were redeemed and Christ was exalted.
And so, I thought about what might need to be severed in my life. I saw once again that, as a nun, this death takes place through my truthfully embracing the monastic conversatio (way of life) and immersing myself in the mystery of the Cross right here and now in this place with these people, my sisters, at this time. In other words to love and to go on loving through every difficulty that can present itself in our interactions as human beings.
For you it will be through truthfully embracing the single, married, family life you have freely chosen, of fidelity to the people present in your life here, now, at this time, in this place no matter what.
By our fidelity, yours and mine, we will face the death that we must die before we die, so that we may enter his rest.
 We need to pray for the grace to die the death that gives us life.