Latest News
---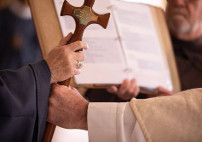 March 25, 2019
Abbatial Blessing of Mother Hilda
On Monday morning, during our Eucharistic celebration, for the feast of the Annunciation, we gathered as a community to witness the blessing of our new Abbess, Hilda Scott. ...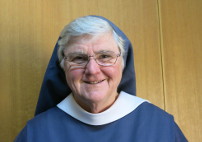 February 17, 2019
A Message from Mother Hilda
Thank you for the many expressions of support, prayer and love sent to us over this recent week of...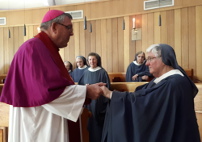 February 11, 2019
Congratulations Sr Hilda
Sr Hilda Scott has been elected abbess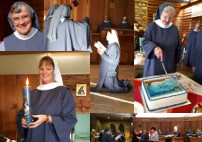 June 10, 2018
The Mighty God has Done Great Things for Us and Holy is His Name!
On the feast of the Visitation, during our Eucharistic celebration, our chaplain, Fr Paul Gurr, spoke beautifully about the qualities of the old and the young.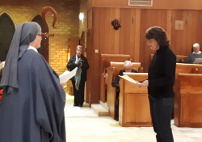 May 31, 2018
Holding the Light for Others
What could a lay woman from the 12th century possibly have in common with a lay woman in 2018?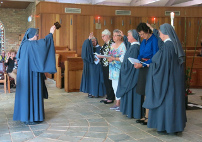 February 2, 2018
Long Term Guests
After much thought, discussion and prayer over a long period of time, on the eve the Feast of the Presentation of the Lord in the Temple on 2nd February, we celebrated a new chapter in our long history...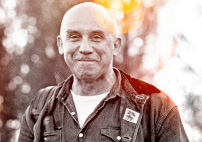 June 23, 2017
Call For Papers: Thomas Merton Symposium 2018
THOMAS MERTON SYMPOSIUM 2018 CALL FOR PAPERS : How does Merton's legacy remain relevant today?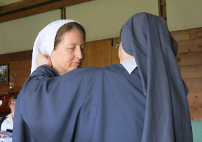 June 3, 2017
Janice Boddice was clothed in the Monastic Habit
On 3 June, the Eve of Pentecost, Janice Boddice was clothed in our monastic habit. Janice entered our community on 31 May 2016 coming to us from Queensland.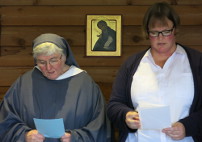 June 1, 2017
Welcome Tasha!
It was with great joy that we welcomed Tasha Grigor as the newest member of our community at the beginning of June. Tasha's two brothers Andrew and Hayden, accompanied her to the Abbey, just to make sure she got here safe and sound and probably also to check us out!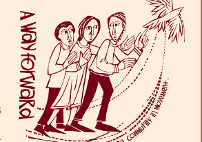 March 18, 2017
4th International Oblate Congress
We are delighted to invite you to the Fourth International Congress for Benedictine Oblates to be held at the Salesianum in Rome from 4 to 10 November 2017.