4th International Oblate Congress
March 18, 2017 | Current News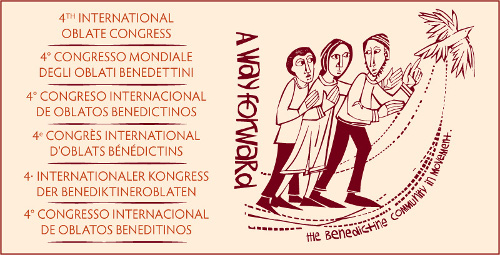 We are delighted to invite you to the Fourth International Congress for Benedictine Oblates to be held at the Salesianum in Rome from 4 to 10 November 2017. Benedictine oblates and oblate directors from all over the world will gather to discuss, to share, to celebrate, to pray and work together, exploring our Congress theme:
A WAY FORWARD
The Congress is aimed at Benedictine oblates and oblate novices whose participation is endorsed by their oblate directors. A special workshop for accompanying oblate directors will be arranged.
The official Congress language is English, with plenum lectures translated into French, German, Italian, Portuguese and Spanish.
THE BENEDICTINE COMMUNITY IN MOVEMENT
Don't wait to register: Each country or region has been assigned its own quota of voting delegates. Once this quota has been filled, additional participants are welcome as non-voting representatives.