Welcome to our Online Shop which offers a variety of spiritual and liturgical resources.
---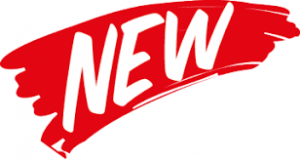 Paschal 2022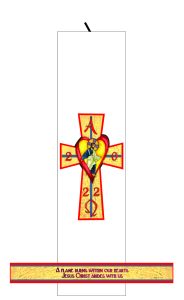 Order your Paschal 2022 candle now
Note: We are aiming to deliver the paschal candle to you before Palm Sunday. Due to uncertainty with postal services during this time, we would be greatly helped if you could put your order as early as possible. Please also note this info regarding the shipping cost quote. Thank you.
Altar candle design is coming soon.
We also offer a variety of carved Easter candles.
---
Fluid Art 2022 Calendar SALE
Our 2022 calendar is on sale now.
1 – 5 for $20
6 – 10 for $18
11 – 20 for $16
21 above for $15
Order your 2022 calendar. Click on the thumbnail below to see the preview.
---
Hope 2022 Card
We have a new design of Hope card for 2022. Click on the image to go to the online shop.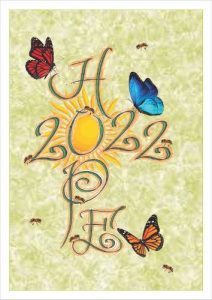 ---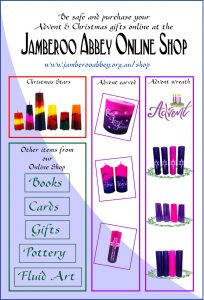 Advent and Christmas are coming
We have Advent Wreathe sets and Advent carved candles available.
Have a look at our colourful star candles and a limited edition of dinner tapers to add joy to your Christmas celebration.
We also have Christmas cards and Christmas gifts available on our online shop.
Note: If you would like to order the advent wreath set candles through email, please download and fill up this form and send it to candleorders@bigpond.com.
---
Available on our Online Shop